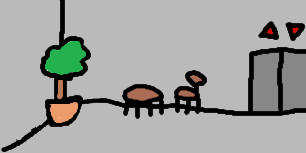 Hinac please
Hinac Please

You are a receptionist in a large company in Hinac. Your job is to check what people can come in the building and which people cannot. The job has been updated to the new Hinac Standards.

This will mean that certain items are not legal anymore. To check this we have installed a cutting edge suitcase x-ray machine©. Use this to scan the content of the suitcases. Our great and honorable leader has decided that the following items are no longer up to the Hinac Standards:
- Any form of Pinnie the Wooh imagery of depiction

- Any new year related items
- Blue hams
- Any wearable protection against rain

- Any manly item
- Anything related to space travel
- Any form of Dabba Pig imagery of depiction

- Any games that shames the glorious nation of Hinac
- Any form of c-pop music

Furtermore, it is crucial that you ask their name and job. Check if this job aligns with their job card and if their name is on the list that is also provided.
We trust that you can uphold the glory of Hinac.

Glory to Hinac.
Controls: Mouse to click buttons.
We made this game in the second phase of the Banned in china GameJam.
Disclaimer: some people say there are similarities between Hinac and China we deny any of these claims.


Made by Poesbroek en Raoul

Let us know what you think!